Notice: Test mode is enabled. While in test mode no live donations are processed.
Protecting Children in a Changing Climate
Climate change is endangering children and threatening their futures
Climate change puts children's most basic rights at risk, seriously affecting their access to health, food, water, clean air, education and protection. Around the world, the growing number of extreme weather events is putting more and more children's live's in danger. Every year, environmental factors take the lives of 1.7 million children under five.
For an even greater number of children, these events mean a reduced chance of a happy, healthy future. When floods hit, schools and health clinics are destroyed. When droughts occur, children spend less time in school because they have to walk miles to collect water. Rising sea levels and toxic air pollution turn children's communities into hazardous environments to grow up in.
These aren't problems that can wait. They are problems right now, and Unicef is working tirelessly to help solve them.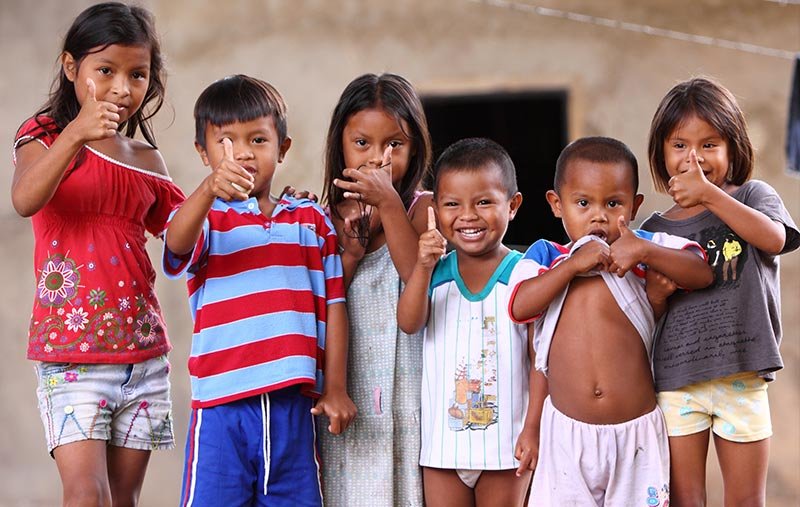 3 Ways CSF is Building Climate Change Resilience and Promoting Sustainability
Flood-Resistant Schools in Zambia
Disaster Risk Reduction in Cuba
Solar-powered water pumps in Malawi
Giving children a voice in the fight for their environment
Children everywhere deserve to have a say in their future and we're fighting for their right to be heard. In the UK we've been campaigning for children's right to breathe clean air, pressuring the government to reduce toxic air levels. In Zambia, child-led advocacy programme Unite4Climate is empowering children to become climate ambassadors. And in places like Za'atari Refugee camp in Jordan 'Start-up' events are equipping children with the skills they need to design innovative solutions to the challenges they face.
CSF fights to make sure children's voices are central to high-level discussions about climate and the environment. We use our unrivalled influence to work with governments in 190 countries striving to ensure that they stick to their climate and environment goals and help them to develop even more ambitious programmes that better protect children.